Honor a Loved One This Holiday Season
Honoring a loved one with a gift to Angelcheeks is a great way to ensure their legacy lives on and helps others.
Visit out Donation page for more info

The Angelcheeks Foundation is a Donor Advised Fund established through the Battle Creek Community Foundation to assist families who suffer the tragic loss of a young child.

The video above features founders Brian Nessel and Andrea Evans-Nessel and their YouTube friends.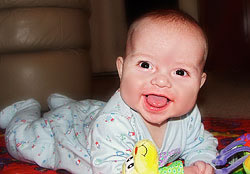 The Foundation was created by Brian Nessel and Andrea Evans-Nessel after they lost their youngest son, Evan, in 2007 to Sudden Infant Death Syndrome. Because the Brian and Andrea had life insurance for Evan, they were able to memorialize him in a way that was fitting to his beautiful spirit. Other families are not so lucky. The Foundation provides grants to parents and guardians who do not have life insurance and who are struggling to cover the costs of memorializing their child.


The Angelcheeks Foundation also exists to educate parents about the importance and affordability of obtaining life insurance policies for all of their children. No parent wants to believe that they will ever lose their child; but the unthinkable can happen. We want to help parents preserve the memory of their children with dignity and with grace.
Read Evan's story | Apply for a grant | Find out more about life insurance | Donate